Multi-Line Slots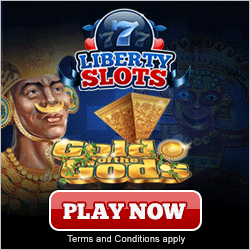 Well, the Guru's back; and this time it's all about multi-line slots. You know you can trust the advice from old George here, so sit back and get ready for me to share my knowledge about multi-line slots with you today. If you stick with me, you'll know the Way of the Guru in no time, and the road to gambling enjoyment will be a whole lot smoother.
When you're playing multi-line slots, basically what's happening is that the machine has the option for you to put in multiple coins and have a corresponding number of chances of winning. What multi-line slots means is that you have the opportunity to win on more than the standard center line of symbols matching up. It's kind of a short form for "multiple payline slots". It also means that you have the opportunity to pump in several times the money per pull of the lever. You can win bigger on these machines, but you have to pay more for that to happen.
Multi-line slots have become much more popular at the casinos for the very reasons I stated above. That's because the casinos can make much more money from these machines. They know that since the multi-line slots are much more attractive in terms of the winnings, many more people will play them. But keep in mind that you're spending several times the money per shot, so you will run out of coins a lot sooner that you may be used to.
Old George here has seen multi-line slots with anywhere from 3 to 8 lines. In terms of money spent per pull, that can really add up. As soon as gamblers started to catch on to this fact, the popularity of the multi-line slots began to dwindle. That's when the casinos had the bright idea to make multi-line slots that operated with nickels. It's just like the olden days… in a way. The old slot machines used to all be nickel slots. That was when I was quite young, but they're making a comeback for a good reason. The casino operators know that you'll feel more comfortable pumping in nickels because it seems like so much less money than quarters or dollars. But what you have to keep in mind is that at 8 coins per pull, you're putting still putting in more money that you would on a single line quarter slot, so be very aware of your bankroll.
Well, old George here has done his best for you on this topic. I hope you appreciate all the research I've had to do to make this an informative page for you. Not that all the research was hard to do… lots of it took place at the casinos! By now you should have plenty of facts to keep you going when you get out there and play the slots. Enjoy! Courtesy of the Guru himself.