Slot Games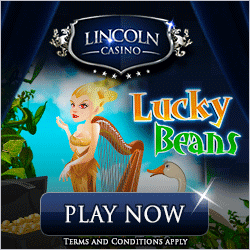 Well, what do you know? Here we are again, at a lesson on slot games from the Guru himself. If you like, you can just call me George, but you know I prefer the term "Guru". There are a lot of facts for me to pass on to you about slot games, so get ready for an in-depth session with George, the Slots-Guru.
If you've ever been to a casino, you know that there are almost as many types of slot games as there are machines in a casino! It seems like there have been so many new types developed over the years just to attract more and more people to pump their money into them. But not just that; more slot games means more ways to win and more big wins out there. I'm going to go through a list of the most popular ones here; the rest is up to you. If you need extra info, just go to my internet slots info page where I've provided a hand-picked list of the best slots resources available on the web.
The first one I'll get into is the type called Progressive Jackpot slot machines. The popularity of these games has grown rapidly in the last while. I talked about these machines on my progressive slots page. Go there if you want more in-depth information about them. With this type of slot game, as larger casinos put together their own large networks of progressive machines, the jackpots are pushed to incredibly high levels, so there are lots of stories making the rounds about huge wins at these slot games.
There are lots of other slot games out there, and one of them is known as the Multiplier Slots Game. This type of machine changes its jackpots by multiplying them by the number of coins you put in per spin. So, if you hit a $10 line playing $1 you would be paid the $10, but if you were playing two coins you would be paid $20, and so on. Along with these slot games goes the Bonus Multiplier Slots Game. It's much like the multiplier slot machine, but the bonus multiplier adds some extra cash for playing the maximum bet per spin. The payout for 1 coin may be $1000, for 2 coins $2000, but for 3 coins $10,000! This is where you come in. You have to pay close attention to what the payout for each machine really is. You want to make your gambling time profitable, right?
The last of the slot games I'm going to tell you about is the Multiple Pay-Line Slot. I have a page about mutli-line slots, as they're more commonly known. The thing you need to know about when you're playing a multi-line machine is that there is more than one line where winning combinations can hit. Usually there is the regular line in the center, and a line above and below it, but there can be as many as 8 lines or more! The trick is that if you want to activate the other pay lines you need to put in more coins. So sometimes it can be confusing when you haven't put in the maximum number of coins, and hit a jackpot on an inactive pay-line. That's where a clear head and lots of focus comes in handy.
OK! Now you have it. The most complete information that I can give you. I hope you use your new-found wealth of knowledge to your best advantage. You know old George here wants you to have the best possible time out there. Now go out and enjoy yourself!