Progressive Slots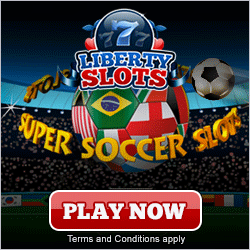 It's George the Slots-Guru, and I'm here to share my knowledge with you. Today's lesson is on what are called progressive slots. These are a newer type of slot machine, and they've made a big splash on the casino scene due to their incredibly huge payouts. I'll give you all the information on progressive slots I can, right here on this page. If you've attended one of my classes before, you know enough to get out your notes and put up your feet. The path to gambling enjoyment can be at times smooth, at other times bumpy, but you can be sure that you're in good hands with old George here.
Since you're here at my Slots site, I know that you must have dreamed about hitting it big with one of the progressive slots. The odds of doing that are better than winning a lottery, but if you never try, of course you'll never win. I've heard stories of big winners that have only been at the machine for a few minutes, and some that have been at it for days. I don't want to promote spending your life savings, but if you're wise with your bankroll, you just may come out on top.
Progressive slots are an interesting animal. They're different from the standard slot machine, in that the jackpot continues to grow until it's won. It gets fed by all the coins that are put into it, and sometimes, when it gets hit, there's a mountain of coins in there! There are a few different types as well. I want to make sure you know what to look for when you try one out. They can be found online as well as in land-based casinos, so wherever you look, just make sure you pick one of the progressive slots that's right for you.
Here are three of the most common types:
Individual Progressive Slots are self-contained. They don't receive from or contribute to another machine's jackpot. Their payout is based solely on how much it has been "fed".
Linked Progressive Slots are groups of slot machines in one casino that are electronically hooked-up to contribute to one common jackpot that can get really huge over time
Multi-Location Progressive Slots are where hundreds of machines, located in many different casinos, all feed one giant jackpot. Your odds of winning are about the same as those for winning the lottery. But then, someone always wins the lottery too!
When you're at a casino, you're going to want to look for the slots with the highest jackpots because your odds of winning are the same as at the lower jackpot machines, so why not give it a try? Also, you should always be the maximum when playing the progressive slots because you'd be awfully upset if you missed the jackpot while trying to stretch your bankroll. So bet the maximum coins, every spin.
So now George has done his job for today. I suggest that you check out a few more pages on this site before moving on to the casinos. That way, you'll have all the information you'll need in order to enjoy yourself to the fullest! I hope I've been able to fill you in a bit on the ins and outs of this subject. Thanks for joining me.